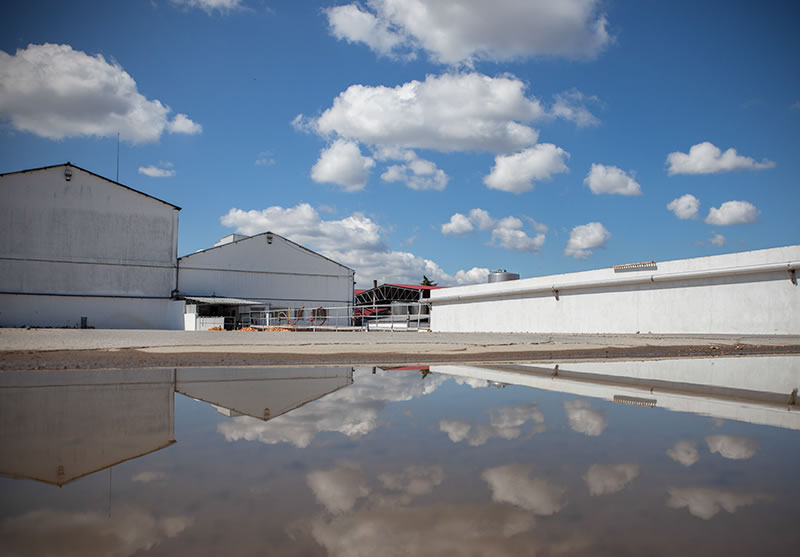 FRUTISSIMA – Concentrados de Frutos da Cova da Beira, Lda. (ex-Biofun) was constituted on the 2nd October 1996, having started its activity on the very same date. The corporate purpose of Frutissima is since its very beginning the production and marketing of fruit juice concentrates and recovery of its aromas.
On the 2nd of August 2013 FRUTISSIMA was acquired by C&C Group plc, an Irish company listed in Dublin (Irish Stock Exchange) and London (London Stock Exchange). C&C Group plc is a leading manufacturer, marketer and distributor of branded long alcoholic drinks and non-alcoholic drinks, being the second worldwide largest producer of cider.
It is FRUTISSIMA´s scope to keep a competitive and dynamic behaviour, being always aware of the market evolution, seeking more and better markets. Therefore, significant improvements have occurred since its constitution, looking to modernize, so as to meet the challenges of a more and more competitive market, whose levels of quality and food safety keep increasing.
Would you like to receive more information
about our products?
---
THE MISSION, VISION AND VALUES
The guides that guide our daily business
OUR MISSION
The activity developed by FRUTISSIMA is characterised by providing our customers high levels of satisfaction, supplying the products they aspire, together with a good relationship with the fruit suppliers, being the latter key partners to ensure optimum products quality.
The company's mission can be therefore summarised as follows:
"To produce high value-added fruit juice concentrates and aromas, by using high level food safety processes, in the set deadline and at a competitive price, in order to meet customers expectations"
OUR VISION
The company's vision is building up a solid foundation for the construction of an international sustainable business, based on the production of fruit concentrates and aromas, through the combination of an organisational growth and selective partnerships.
Our aim is to deploy our products by means of an active relation model in the market ,both for suppliers and customers. In so doing, we wish to strengthen even more our position as an active player, generating sustainable value for our partners and stakeholders:
"Strengthen the position of C&C Group as nº 1 beverages producer and distributor in the British Islands."
KNOW MORE: 

WHAT RULES US
Values of the Company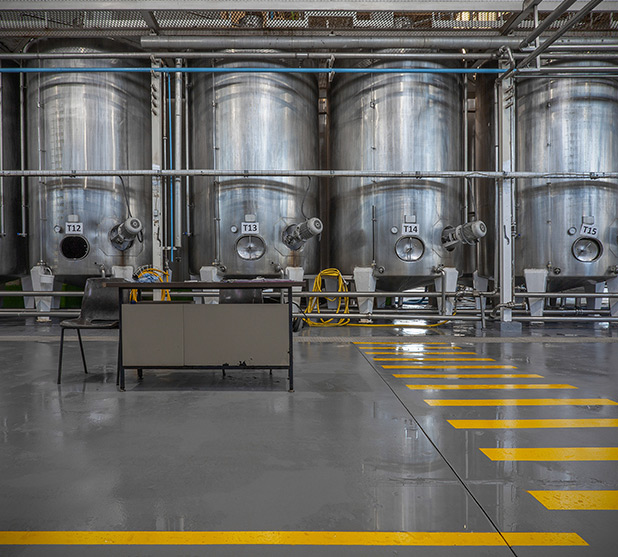 FOOD SAFETY
Capacity of manufacturing and marketing a product that will not do any harm to the consumer when prepared and/or ingested in line with the intended use.
TRUST
Sharing values with suppliers, customers and company employees.
PROFESSIONALISM
Competence, engagement and pride in work.
TEAM SPIRIT
Mutual help, cooperation, cohesion and solidarity towards the colleagues.

RESPECT
Consideration and friendship.
CONTINUOUS IMPROVEMENT
Doing always the best.

MOTIVATION
Interest, joy and willingness to work, exceeding the expectations.
RESPONSABILITY
Seriousness and honesty.
EFFICIENCY
Rigorous focus on costs and efficiencies.
FRUTÍSSIMA
Our Philosophy
FRUTISSIMA's philosophy consists in mantaining a dynamic, innovative and competitive action, bearing always in mind the market evolution and the needs and expectations of the customers.
FRUTISSIMA intends to keep on offering high value-added products, along with a differentiated service, and provide a quick response to customers' demands, thus strengthening the already existing relationship.
As far as the relationship with suppliers is concerned, FRUTISSIMA has endeavoured to built a close and trustworthy rapport with all of them, so as to get the best planning and management results, leading to a gradual increase of FRUTISSIMA's efficiency.